Eee Stick Translates User's Hand Motions into Corresponding Movements Onscreen
ASUS today unveiled the Eee Stick, an easy-to-use yet highly versatile Plug and Play wireless controller for the PC platform that translates users' physical hand motions into corresponding movements onscreen. Something similar with Wii.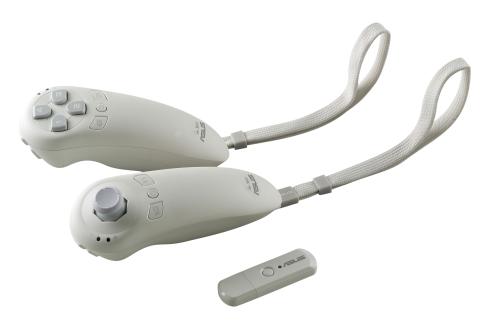 The Eee Stick will be bundled exclusively with certain models of the Eee PC and the Eee Box, along with a collection of games developed or adapted specifically for use with it.
In conjunction with the Eee PC the highly portable Eee Stick is perfect for gaming on-the-go. It is equally suitable for gaming and other multimedia entertainment applications at home, when used with the Eee Box, Eee PC or any other PC.
The Eee Stick comprises an Activation stick, a Navigation stick and a 2.4GHz RF dongle. Even though vibration-capable, both ergonomic sticks consume very little power, providing up to a lengthy three days (72 hours) of continuous play on two AA batteries per stick. The 2.4GHz RF dongle has a long broadcast range of 10m and does not impose any specific placement and orientation restrictions, ensuring that the Eee Stick controllers remain responsive even with they are not pointing directly at the dongle – thus allowing users to engage in the full breadth of physical movement without any fear of disconnection.
The motion sensors built into the Eee Stick offer three modes of operation: 3D motion, pointing and tilt.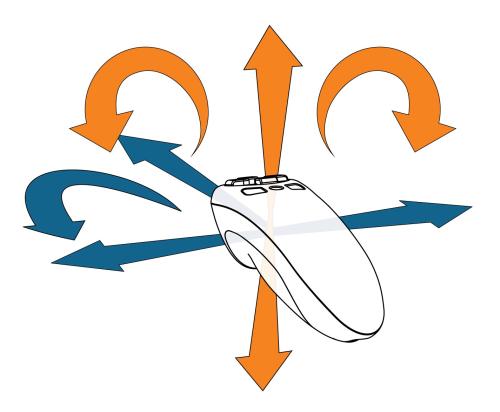 The 3D Motion mode which responds to and reproduces movement along all axes as well as wrist rotations, is ideal for playing sports, action and beat 'em up games.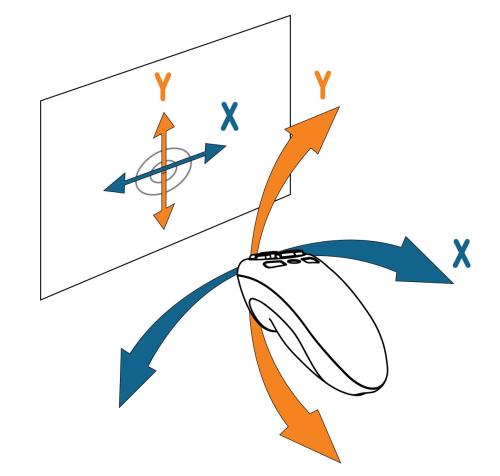 The Pointing mode focuses on aiming, and is hence perfect for First Person Shooters and light gun games.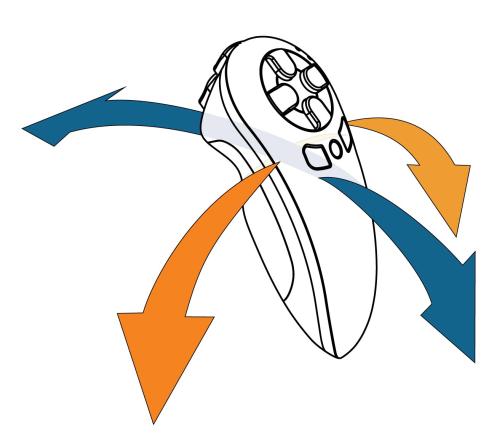 The Tilt mode, which reproduces movement forward, backward and to the sides, lends itself well to racing and flight games.
As such, the setup process is exceedingly simple:
1. Plug the RF dongle into one of the Eee PC's USB ports.
2. Hold the power buttons on both the Activation and Navigation sticks for five seconds.
Once the lights on the dongle and sticks are lit, the pairing process is complete and the Eee Stick will be ready to use without further configuration.
With its HID connectivity, the Eee Stick can theoretically be used with all PCs. It will, however, function best with games specially developed for it. A number of such games will be bundled with each Eee Stick. The Eee Stick also works seamlessly with other PC gaming peripherals such as gamepads and keypads, enabling users to mix and match devices to yield their own unique playstyle.
| | | |
| --- | --- | --- |
| Activation stick | Navigation stick | USB dongle |
| Game key x 7 | Game key x 4 | LED x 1 |
| Mode switch x 1 | Joystick x 1 | Binding key x 1 |
| LED x 2 | LED x 2 | USB 2.0 interface |
| 8-way 3D motions | 8-way 3D motions | Wireless 2.4GHz |
| Vibration-capable | Vibration-capable | Effective range: 10m |
| Weight: 112g including batteries | Weight: 114g including batteries | |
| Fully-programmable keys | Fully-programmable keys | |
| Power: AA battery x 2 | Power: AA battery x 2 | |
| Available in White | Available in White | |