Turtle Wireless unveil TW801, a Tri-band GSM phone designed to be worn like a wristwatch. This mobile device comes with a camera, Bluetooth, MP3/MP4 capabilities, touch screen, WAP/GPRS compatibility. The TW 801 will be available to the North American market starting June 16th and retails for less than $249.00.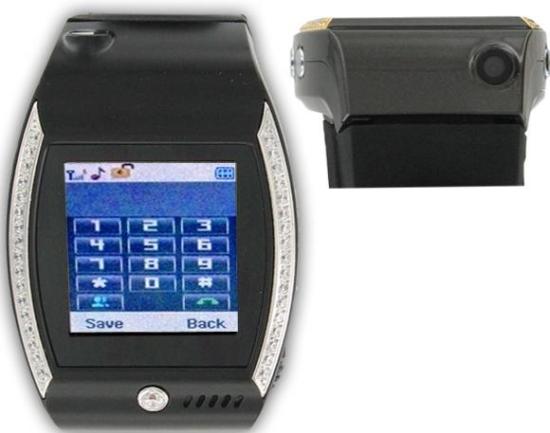 The TW801 also offers 512MB of internal memory, with an option to expand the Trans Flash memory up to 2 GB, multi-lingual support for English, Spanish, Portuguese French, Chinese. The TW801 offers three hours of talk-time and 160 hours of stand-by. It's a cell phone, camera, and Mp3/Mp4 media player, engineered to fit into a wristwatch form factor. The TW801 is specifically designed to work in America with a tri-band frequency of 850/1800/1900, and with all GSM carriers including.
It includes Stereo Bluetooth Headset, Extra Battery, Car and Home Charger's, Data Cable and a one year warranty.
Since it's unlocked, it can work with any GSM Carrier Worldwide.