Alienware launches the Area-51 m17x and claim that it is the Most Powerful Notebook Ever.
An Intel Core2 Extreme processor teams with the fearsome power of dual, SLI-enabled NVIDIA GeForce 8800M GTX GPUs. The notebook's 500GB mobile hard drives are the world's largest. Dual drives configured in a RAID 0 array plus a 500GB Smart Bay drive for additional storage give the user an astounding 1.5TB capacity, accommodating approximately 250 games, 375 full-length movies or nearly 400,000 songs.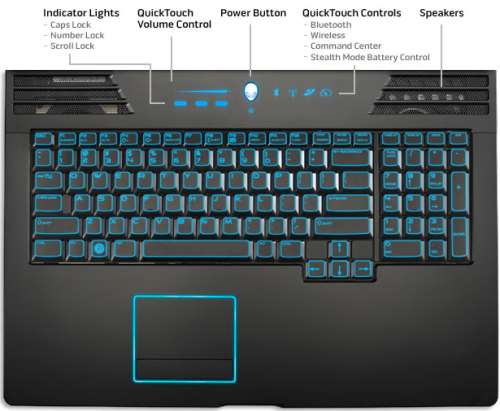 Area-51 m17x features:
* NVIDIA SLI technology with dual NVIDIA GeForce 8800M GTX graphics cards
* Intel's 45nm Core 2 Extreme X9000
* Up to 1TB of hard drive capacity configured in a RAID 0 array
* Smart Bay technology that allows users to swap out their optical drive for an additional 500GB hard drive, bringing the notebook's storage capacity to 1.5TB.
* The Alienware Command Center control panel, home to exclusive programs such as the AlienFX customizable lighting feature and the AlienFusion power management system.