First Handset With Customizable Graphics
New to the VTech DECT 6.0 lineup is the customizable LS6117, which was inspired by skateboard and snowboard designs. The front offers all the key functionality of a cordless phone while the back side is dedicated to making a design statement.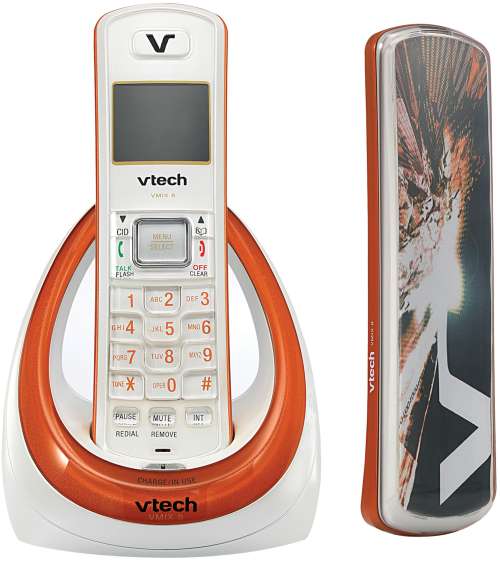 With the LS6117, consumers can easily alter the back of the phone to feature one of five unique design inserts provided, or they can log onto http://www.vtechphones.com/ to create and print their own designs, including adding pictures, to slide into the phone's back panel.