MXI Security announced a new 8GB capacity device to its Stealth MXP product family.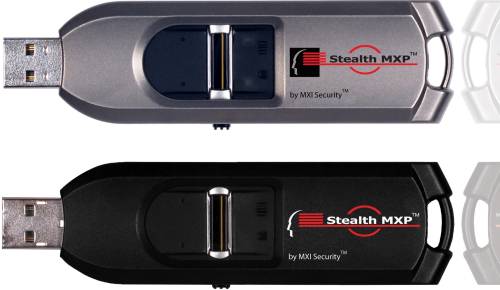 The introduction of MXI Security's new 8GB Stealth MXP and Stealth MXP Passport makes it possible to carry an entire Operating System and work environment as a portable desktop on a small-size portable security device.
The new Stealth MXP and Stealth MXP Passport 8GB version is now available in a new Liquid Metal case as well as a robust plastic casing. Both casings feature a unique sliding mechanism and ergonomic design, protecting the USB connector and biometric reader; the plastic casing provides organizations options to create custom colors and personalized printing. The Stealth MXP meets the growing needs for government agencies' and corporations' requirements for protecting the security and privacy of the data as well as the access to their networks and resources.
The MXI Security Stealth MXP product family includes 512MB, 1GB, 2GB and 4GB capacity devices that allow organizations to securely store sensitive information, operating systems, applications, as well as their credentials with the all-in-one FIPS 140-2 Level 2 portable security solutions.