Evolve: Wireless Sound System for iPod
Evolve is a Wireless Sound System for iPod with two speaker cubes. Each speaker cube has its own long-lived Lithium-Ion battery pack, delivering up to 10 hours of music between charges.
To charge the batteries, just place the speaker on its charging station and in few minutes it is ready to play. Each speaker features its own on/off switch, and an automatic sleep mode to conserve battery charge.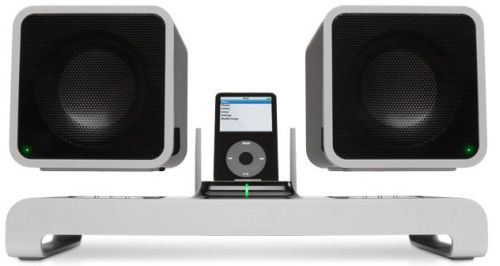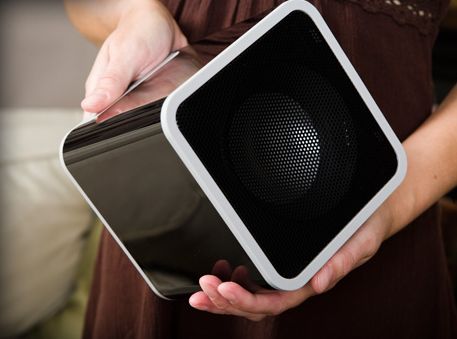 Link