SVM-1000 is an audio and video mixer that finally allows DJs to unlock their true AV potential, and further blur the boundaries between DJs and VJs.
Designed for use with DVJ-1000 DVD/CD decks, the SVM-1000 gives DJs comprehensive control by synchronising both audio and video elements of their performance. Even audio-only DJs can easily add visuals synced to the music from the SVM-1000's built-in visualiser capability.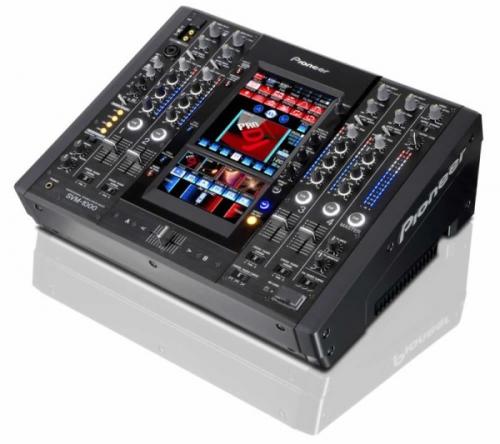 Complete with LCD touch panel, an impressive range of effects and 96 kHz/ 24-bit studio sound quality, the MIDI assignable SVM-1000 functions in a similar fashion to our acclaimed DJM series – which for DJs mean s that the doors to full-on AV freedom are now fully open!
Pioneer SVM-1000 – First Look video (Thanks to Charlie for it):