Hydrodynamic Building Set
The instruction manual shows you how the girders connect, how to build the various tanks, and some rendered images of completed projects. Your model gets built up from the bottom of the carrying case, which acts as the water reservoir and also has a special footing to be the structure's foundation.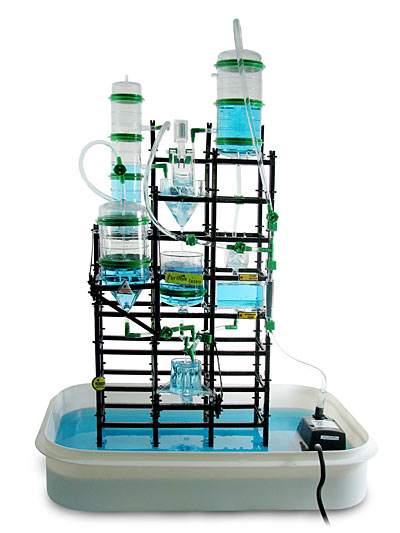 Then connect all the tubes, add in the valves, and turn on the electric pump.