Want more savings on electricity? These full sized and mini size replicas of a wine bottle looks right at home burning on the dining table, and makes a snappy decorative accent for the living room, kitchen, and den.
A perfect sunny, summer decoration, this strawberry sundae candle will sweeten up your life.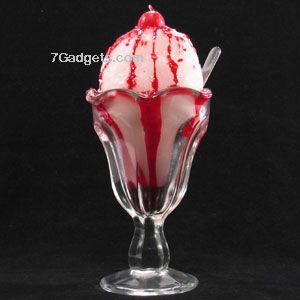 This strawberry, mini-tart candle, is a small but sweet decoration, perfect for a summer evening.